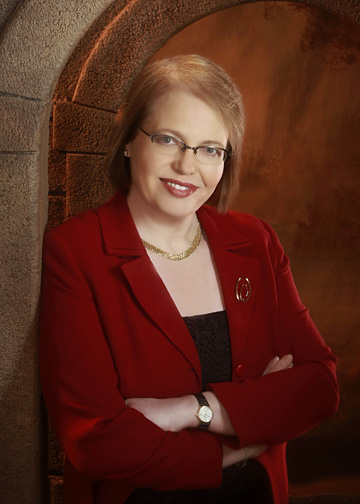 This is my personal Website. Read also my professional website and my LinkedIn page.

I am President and CEO of ALOM, a global supply chain company headquartered in Fremont, California. ALOM is a Fremont, California-based supply chain management provider. Its award-winning services are designed to provide world-class global management and execution of corporations' product supply chain as well as marketing operations supply chain. Services include materials and inventory management, print management, logistics, assembly, light manufacturing, fulfillment, and reverse logistics from 14 locations across North America, Asia and Europe. ALOM caters to the technology, medical, automotive, energy and clean-tech, as well as the government market.
Prior to founding ALOM in 1997, I held various management and executive positions since 1983, with a wide range of experience in the packaging industry dating back to 1990.
I was born in Denmark where I obtained three university degrees (B.S. in political science; M.S. in communications, and a B.Sc./M.B.A. in marketing).
I have extensive international management experience, membership and involvement in numerous governmental and educational agencies and business groups. I hold a number of board positions. Other accomplishments include numerous awards for community involvement, leadership, management, and business.
Awards and Recognitions
Business Women of the Year (ABWA)
SBA Entrepreneurial Success
Woman of Achievement (Women's Fund)
Commended by the San Jose City Council for contribution to the community
Enterprising Woman of the Year Award (National Association of Women Business Owners, NAWBO-SV)
Most Inspiring Business Woman (NAWBO-SV)
Finalist in the Stevie Awards, 2004 and 2005
Finalist in the 2006 Enterprising Women Award
Honored as "Woman of Distinction in Technology" by the East Bay Business Times
Honored as "Woman of Influence" by the Silicon Valley Business Journal
Honored as Enterprising Woman of 2009 by Enterprising Women Magazine
Winner, Astra 2009 Excellence in Strategic Alliances Award
Volunteering and Community Activities
I was born in Denmark where I had a political and community involvement career that included a short time as a member of parliament and a member of several commissions, such as the national foundation for scientific research. I also headed her party's equal rights commission, and was a member of the governing board of my party. I volunteered in many associations and groups, and have a strong commitment to community work. I recently had the opportunity to meet the President of the United States at a White House meeting.
Publishing
I have written or cowritten a number of books. Here is a list of some of the English-language books.
CoAuthor: "Scrappy Women in Business", 2010
Author, text book about market analysis, now in its 4th edition, used at Copenhagen Business School for more than a decade
Author, White Paper: "Avoid the Unit Cost Trap", 2007
Author, White Paper: "Simple Fulfillment Errors will Affect the Bottom Line", 2007
Co-Author, White Paper: "Recalls – When the Worst Happens", 2008
Multiple books and articles, including regular newspaper columns and radio shows, prior to 1990.
Associations
I believe in both community involvement and continued learning. Here are some of the professional associations I'm a member of and/or contributing to:
Watermark ,(formerly forum for Women Entrepreneurs and Executives)